Discover the features
of our On-line Festival
netfest is aimed at any organization (film festivals, Cinémathèque, distributors or institutions) to create online screenings in a simple and secure way on an interactive and hybrid platform. netfest takes care of managing the entire process from A to Z through an advanced production desk.
Direct upload of films by rights holders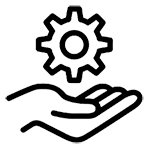 website dedicated to the organization, with the ability to customize each page. Detailed information on each film such as: synopsis, cast & crew, trailers, photos, extra video content, Q&A information with guest's photos, director bio with photos. Possibility to insert downloadable material, such as: press book, flyer, brochure.
We don't modify your website, we just add our links in your web pages buttons
through live meetings with Q&A. The meetings can take place in two ways: either by integrating the most popular social media such as Facebook, Zoom, Vimeo into our templates, or by creating a real TV studio broadcast in live streaming. Users will be able to interact with guests through a live chat. Leave comments on movies' pages, rating a film.
Avoid losing your audience in the process of changing platforms.
The Q&A session will take place inside the screening page.
with the ability to determine the maximum number of participants ("places"); Time and date setting for  each projection with the possibility of establishing delayed access. Reminder function with SMS or email. We can provide you the list of participants in the xlsx format.
 
The public will be able to assign a vote to the films viewed. This "ranking" can be used to assign the "Audience Award ".
This is a graph with audience ratings for films
And Peace on Earth
525+ votes
The Pastry Chef
420+ votes
You Will Come Tomorrow
380+ votes
God Save the Queen
411+ votes
More Features
Ask for a Demo